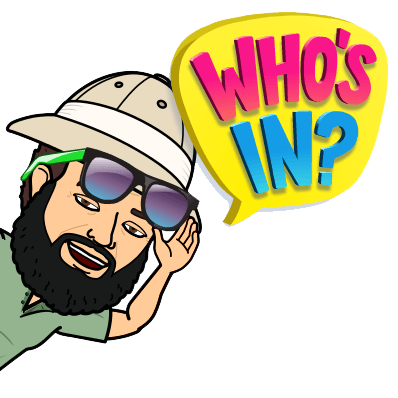 Comb Jelly Bioluminescence Kayak Tours in Florida
Frequently Asked Questions
​​​​​​​EXPECT A CONFIRMATION EMAIL - You will receive a confirmation email after booking with a link to the launch site.
ARRIVE 30 MINS PRIOR TO YOUR LAUNCH TIME - Please arrive 30 mins prior to launch for check-in and outfitting. Saftey Orientation will start 15 minutes prior to launch time. We plan to be on the water by your designated tour time. To respect everyones schedules, Late arrivals may be pushed to the next tour time (depending on availability).
THE BEST TIME TO SEE BIOLUMINESCENCE: There is a 13 day window in every month where there is no moon in the sky while we are on the water at night..the window is as follows...: Book 3 days AFTER THE FULL MOON- until 1 DAY AFTER the new moon. This window will save you from the new moon crowds, while still enjoying the absolute darkness of a "New Moon" night!

How long are the comb-jelly bioluminescent kayaking tours? Our tours last for 90 minutes!

How much does it cost? These tours cost $50 per person.

What is included? Your ticket includes a kayak, life jacket, paddles, and friendly tour guides!

When is peak season? July-October is considered peak bioluminescence season. But, sightings have occurred as late as January!

Are there any weight restrictions? Our kayaks are suitable for 275 lbs in a single kayak or 550 lbs in a tandem kayak. Night kayaking tours occur in tandem kayaks.

Are there any age restrictions? Anyone over the age of 5 is welcome!

What should I bring? Aquatic footwear, bug spray, a towel, sunscreen, cash for tips (completely optional), a water bottle, and a sense of adventure!

Where do the tours start? Look for an email with detailed instructions about where to meet your guide (plus their phone number if you get lost). Tours start from the Haulover Canal in Titusville
Step back in time as you meet one of the earth's oldest lifeforms, the Ctenophora (otherwise known as a comb-jelly). On our tour, you will have the chance to see and even catch one of these creatures for yourself. Before you worry about getting hurt you should know that comb-jellies don't sting. In fact, these fascinating creatures swallow their prey whole! And we are a bit too big for those jellies to handle so they won't be interested in eating us.
But, we will likely startle the comb-jellies. When these creatures feel threatened, they utilize their bioluminescence to scare predators away. We won't give away too much right now, but let's just say watching these jellies race through the water is a unique experience you won't soon forget.
During your tour, your knowledgeable guide will tell you everything you want to know about the bioluminescent comb-jellies. If the conditions are right, you will even have the chance to catch one. Your guide will provide the net, jar, and anything else you might need to safely catch one of these comb-jellies.
This unique experience is only enhanced by the beautiful surroundings. While you are on the water, the star-filled sky will sparkle above you and the peaceful sounds of the Wildlife Refuge will fill the air around you.
Be aware, these tours depart year-round but during full-moon phases, the bioluminescence doesn't appear as bright as it does in darker periods.