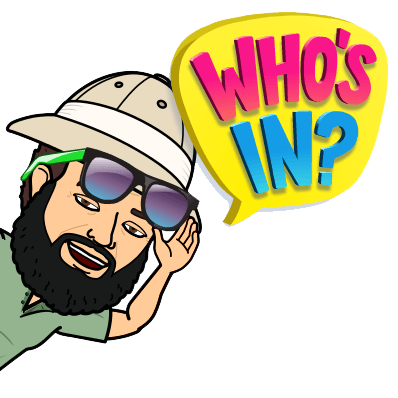 Manatee and Dolphin Kayaking Tours in Florida
Guaranteed tours launching every day in the Orlando - Space Coast area
What You Should Know
EXPECT A CONFIRMATION EMAIL - You will receive a confirmation email after booking with a link to your launch site that coincides with your specific tour.
​​​​​​​
ARRIVE 30 MINS PRIOR TO YOUR LAUNCH TIME - Please arrive 30 mins prior to launch for check-in and outfitting. Saftey Orientation will start 15 minutes prior to launch time. We plan to be on the water by your designated tour time. To respect everyones schedules, Late arrivals may be pushed to the next tour time (depending on availability).
LAUNCH SITE: Haulover Canal, Merrit Island National Wildlife Refuge

TRIP LENGTH: 90 MINS

COST PER PERSON: $45

INCLUDED: KAYAK, PFD, PADDLES AND HAPPY GUIDES

MAX WEIGHT: 600LBS COMBINED WEIGHT FOR A TANDEM

AGE RANGE: 5+

SUGGESTIONS TO BRING: AQUATIC FOOTWEAR, BUG SPRAY, TOWEL, SUNSCREEN,
AND A WATER BOTTLE, CASH FOR TIPS (optional)

LOCATION: Haulover Canal (Titusville)
The Manatee and Dolphin kayaking tour is one of our busiest kayak trips and the #1 daytime outdoor activity in the Orlando, Cocoa Beach, FL area. 80% of the season manatee are mating, so that makes for eventful trips to what we've dubbed as "The #ManateeBox". This location can see upward of 200+ manatee at one time depending on season and time of year.
No two adventures will be the same as nature is constantly on the move. No cheesy rehearsed scripts here just guides well versed in their ecosystem.
***Dolphin can be tricky. They are nomadic by nature in their never-ending quest for food, also the never sleep. So we do not always see dolphin, but we have very skilled guides who will assess the conditions and determine the best course of action to see a dolphin. We can not guarantee that you will see a dolphin or even manatee for that matter. As much as we'd like them to be, the wildlife isn't on our schedule. We have put our Manatee and Dolphin kayak eco-tours in an area that has been frequented by these animals for decades to give our customers the absolute best possible chance of viewing these beautiful creatures.​​​​​​​
In the winter "the box " provides the Manatee warmth and the rest of the year it serves as a rest area out of the current of the canal and as a meeting place for manatee breeding herds. Sometimes we're privy to witness the manatee breeding herds in action, now that's something you won't see at the theme parks! During this kayak adventure tour, we hope to see a variety of wildlife such as Dolphin, Birds, Fish, Stingray, Horse Shoe Crab and maybe even an Alligator!

After you arrive and we've checked everyone in and fitted the pfd's (that's nautical for life jacket), we will go over the kayaking basics. That means we will make sure you understand how to maneuver your watercraft so you can safely navigate your way on the water. After ALL that (it really only takes about 10 mins max), we will get everyone out onto the water.
We launch from a shallow sandy bottom shoreline, from there we embark to "the box". During the paddle to our 1st destination, it is not uncommon to see wildlife swimming, flying, or standing at the water's edge. Yes, you may see an alligator lol, after all the alligator is Florida's official state reptile, though it isn't often that we see them (though the owner thinks it's a sign of good fortune to see an alligator face to face on the water and paddle away). Once our group reaches "the box", we will spend time floating around, and above the manatee in our kayaks. This is where we will spend bit our time taking in the manatee behaving naturally in their environment and answering any questions you may have. From this point, our group of #FLAdventurers will begin the search for dolphin.

This part of the tour will take us through Brairs Cove and the Mangrove trails of The Merritt Island National Wildlife Refuge. To get to these Mangrove trails we will traverse the shallows or "flats" as the locals would have it. The "flats" are a good place to see Stingray, BlueCrab, Horseshoe crab, bait fish, Redfish, and some Seagrass. Sure you can "See" dolphin at Seaworld, but not like this.
We offer you the chance to witness the Bottlenose Dolphin in the act of predation. We have a few places we frequently see dolphin preying on baitfish. These animals can hit speeds of up to 40 MPH in the blink of an eye. It is not uncommon to witness these resident IRL Bottlenose Dolphin breech the waters surface out to their dorsal fin, LITERALLY, just feet from your S.O.T. kayak, while snapping at a Mullet in the air!! It is truly "a once in a lifetime tour" for our out of State/Country guests.

The majority of our guides are college kids working their way through school, So tips are always accepted Never expected.