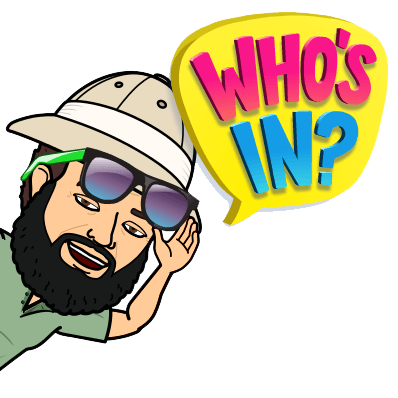 Comb Jelly Bioluminescence Kayak Tours in Florida
What You Should Know
​​​​​​​EXPECT A CONFIRMATION EMAIL - You will receive a confirmation email after booking with a link to the launch site.
ARRIVE 30 MINS PRIOR TO YOUR LAUNCH TIME - Please arrive 30 mins prior to launch for check-in and outfitting. Saftey Orientation will start 15 minutes prior to launch time. We plan to be on the water by your designated tour time. To respect everyones schedules, Late arrivals may be pushed to the next tour time (depending on availability).


THE BEST TIME TO SEE BIOLUMINESCENCE: There is a 13 day window in every month where there is no moon in the sky while we are on the water at night..the window is as follows...: Book 3 days AFTER THE FULL MOON- until 1 DAY AFTER the new moon. This window will save you from the new moon crowds, while still enjoying the absolute darkness of a "New Moon" night!

LAUNCH SITE: Haulover Canal, Titusville

TRIP LENGTH: 90 MINS

COST PER PERSON: $50

INCLUDED: KAYAK, PFD, PADDLES AND HAPPY GUIDES

MAX WEIGHT: 600LBS COMBINED WEIGHT FOR A TANDEM KAYAK

AGE RANGE: 5+

SUGGESTIONS TO BRING: AQUATIC FOOTWEAR, BUG SPRAY, TOWEL, SUNSCREEN,
CASH FOR TIPS (optional), AND A WATER BOTTLE

LOCATION: Haulover Canal, Titusville
No two adventures will be the same as nature is constantly on the move. No cheesy rehearsed scripts here just guides well versed in their environment.
Let our guides introduce you to one of the earth oldest lifeforms, The Ctenophora aka the comb-jelly. This jellyfish does not sting. It swallows its prey whole, but don't worry, we aren't on the menu! Comb jellies have a defense mechanism to protect itself. Just like dad carries a flashlight to light up any suspicious noises in the dark while he's taking the trash down, Comb-jellies bioluminess to scare predators away when they are disturbed in the dark. These organisms have a propulsion system to steer them around the river, but we'll stop there, if we tell you too much now, we won't have much to tell you on the water.
During our tour, or after (depending on wind direction) we will stop to let you catch your very own Comb-Jelly. Our guides will provide you with a net and a jar and show you the best way to net a jelly. It's a very cool and unique experience , all while enjoying the dark star filled night sky and the sounds of the WildLife Refuge at night! See you soon!