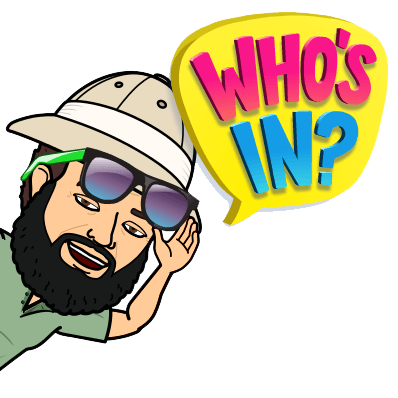 Why Go To Titusville For A Bioluminescent Kayak Tour At Night?
Why Go To Titusville For A Bioluminescent Kayak Tour At Night?
Florida summers can be harsh…okay, so that's an understatement. BUT there are some great ways to escape the heat and humidity of the Sunshine State. One of them is kayaking at night in the Indian River Lagoon near Titusville, Florida.
As the sky darkens and stars come out, the eerie glow of bioluminescence in the water almost transports you to an ethereal world not many know about.
Whether you consider yourself an adventurer or a lounger, Titusville bioluminescence kayak tours give you a glimpse into the most stunning natural wonders.
From June through October, billions of dinoflagellates (marine plankton) descend into the water of Indian River Lagoon and Mosquito Lagoon. These tiny organisms produce a glimmering light under the water's surface whenever they sense a disturbance in the water.
That means every paddle stroke and kayak movement sets off hundreds of blue-green sparks in the water. Even the movement of your arms, as you dip them in the water, leaves a wave of light in its wake.
Thanks to this glow, you'll be able to see large schools of mullets, manatees, and even dolphins that happily explore the water beneath your kayak.
Book Your Titusville Bioluminescent Kayak Tour With Florida-Adventurer
We suggest you book your tour in advance for your convenience. Once you reach the launch site near the Haulover Canal, our guides will give you a short safety induction.
There's no need to worry since the waters are very calm here but we take your safety very seriously. We will provide you with a life jacket, a glow stick, and a whistle.
All of our boats are equipped with a flashlight as it can pretty dark during the moonless nights. The tour will kick off at dusk as it darkens, you will paddle out of the canal and into a lagoon that's as deep as a mud puddle. Within a few minutes, you'll start to see the bioluminescent glow of dinoflagellates every time your paddle hits the water.
Also, the paddling is very easy in these waters. Even if you've never been in a kayak before, you will find that it's not much taxing. Then once you get to the lagoon, you'll be free to stay right there in your kayak or paddle around a bit for fun.
Since it will be completely dark out there, we will give you a neon glow stick to wear. This way, you will be able to see where all the other people and kayaks are. As we said earlier, we take your safety very seriously!
If you find trouble navigating the water or have any question, your tour guide will be more than happy to help you.
The entire trip is very laidback; you will be able to make stops along your tour to observe your surroundings. If you go during the winter months when there are comb jellies in the water, you will be able to stop and catch those jellies in your palms too! Don't worry, they don't sting at all.
Being out in a kayak at night while the stars are shimmering in the sky and the water is glowing beneath you – it's something you really don't want to miss.
As the tour comes to an end and our guests make their way back to the shore, most of them are delighted to see several horseshoe crabs lining up the shoreline.
If you're looking for an affordable way to enjoy the most breathtaking, unforgettable, and perfect evening in Florida, book a Titusville bioluminescent kayak tour today!