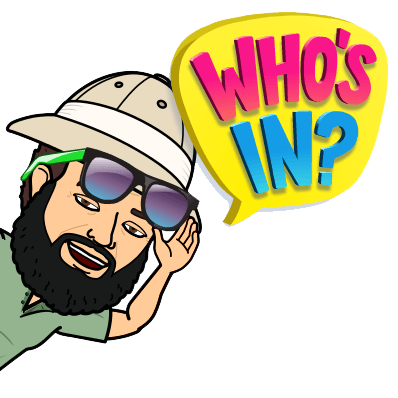 Clear Kayak Sunset Tours in Cocoa Beach
Book Early to Reserve your seats for this amazing tour
What You Should Know
​​​​​​​EXPECT A CONFIRMATION EMAIL - You will receive a confirmation email after booking with a link to your launch site that coincides with your specific tour.
ARRIVE 30 MINS PRIOR TO YOUR LAUNCH TIME - Please arrive 30 mins prior to launch for check-in and outfitting. Saftey Orientation will start 15 minutes prior to launch time. We plan to be on the water by your designated tour time. To respect everyones schedules, Late arrivals may be pushed to the next tour time (depending on availability).



LAUNCH SITE: Haulover Canal, Titusville

TRIP LENGTH: 90 MINS

COST PER PERSON: $60

INCLUDED: KAYAK, PFD, PADDLES AND HAPPY GUIDES

MAX WEIGHT: 415 LBS *COMBINED WEIGHT FOR A TANDEM

AGE RANGE: 5+

SUGGESTIONS TO BRING: AQUATIC FOOTWEAR, BUG SPRAY, TOWEL, SUNSCREEN, AND A WATER BOTTLE
About Clear kayak sunset tours...
On this Florida eco-tour we take you out on the Banana River thru the Ulmay Wildlife sancutuary in Cocoa beach. Our tour will launch from Kiwanis Island about an hour before susnet. Take an early evening sunset kayak trip with us to see nature untouched in the Sykes creek area.

We will see a variety of birds on this tour such as Anhinga, Heron, Egrets, Ibis, White, Brown, and Common Pelicans, Falcons, and the very beautiful Roseate Spoonbill. While paddling thru the sanctuary it is not uncommon to also see other wildlife such as the Florida Bottlenose Dolphin breeching the surface of the water while chasing baitfish, Manatee swimming to where they will rest for the evening, Alligators heading out to find the unsuspecting mammal at the waters edge and Sharks running the flats in search of food.
Be sure to check out our world famous bioluminescence tours...
​​​​​​​The Bioluminescence water comes to life at night with a magical glow everywhere it is touched by your hand, paddle, kayak, a mullet jumping, fish swimming, or even the waves lapping gently. If scooped into your hand the water will sparkle as you hold it and as it runs down your arm. Many people compare this phenomenon with being in the movie Avatar. This phenomenon is made possible by naturally occurring dinoflagellate plankton that light up the water of the river. They can be observed in these waters May through October with sightings as late as January, but are brightest during the peak season of June through October. On our 11 pm tour option, we will see the Milky Way Galaxy with our naked eyes as we paddle into our own personal observatory on the water at Grannys Cove.

​​​​​​​ You will be hard-pressed to find anything that will top this experience while you are in our great state of Florida!

​​​​​​​No two adventures will be the same as nature is constantly on the move. No cheesy rehearsed scripts here just guides well versed in their environment.

****NOTE: During the full moon phases bioluminescence algae does not appear as brightly as during a New Moon​​​​​​​ ****